Concerts in the Summer Hall · 2015 season
In 2015 the city of Leipzig celebrates its 1000-year anniversary and some of the musical highlights of that celebration will take place in the Summer Hall. In our concerts music will be played that was written in the 17th and 18th century by composers whose influences reach far past the city boundaries – then and now.

The Summer Hall in the Bach Museum has a very special Baroque ambience and allows visitors extraordinary musical experiences. It is a place whose intimate atmosphere favours programmes with music by Bach, his family and contemporaries.

We are looking forward to seeing you!
January 11, 2015 | 3.00 pm: Improvisation from Renaissance to Baroque
Students of the Hochschule für Musik und Theater »Felix Mendelssohn Bartholdy« Leipzig, Fachrichtung Alte Musik, led by Martin Erhardt and Jostein Gundersen
Tickets: € 15,00 / reduced: € 10,00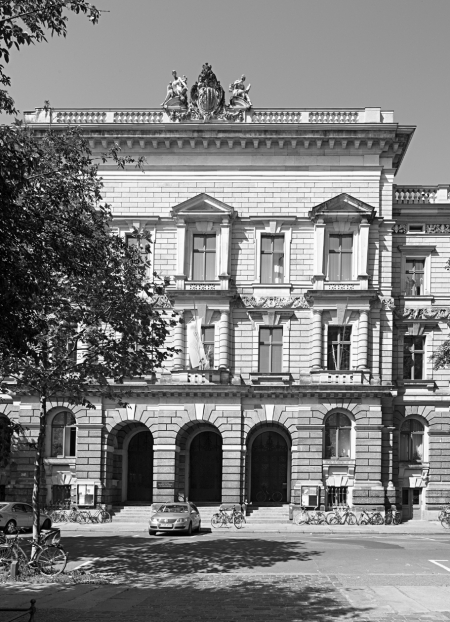 February 15, 2015 | 3.00 pm: Roads to Bach
Works by A. Vivaldi, C. Dieupart, G. F. Händel, A. Corelli and J. S. Bach
Duo La Vigna: Theresia Stahl (recorder), Christian Stahl (theorbo, lute)
Tickets: € 15,00 / reduced: € 10,00
March 4, 2015 | 5.00 pm: Heroines? Strong Women!
Works by G. F. Händel, A. Scarlatti, M. Hoffmann, A. Caldara and others

Camerata Bachiensis
Julia Kirchner (soprano), Roberto De Franceschi (oboe and transversflute), Anne Kaun and Magdalena Schenk-Bader (violin and viola), Philipp Weihrauch and Isolde Winter (violoncello), Julia Chmielewska (harpsichord)

Entry by programme: € 2,00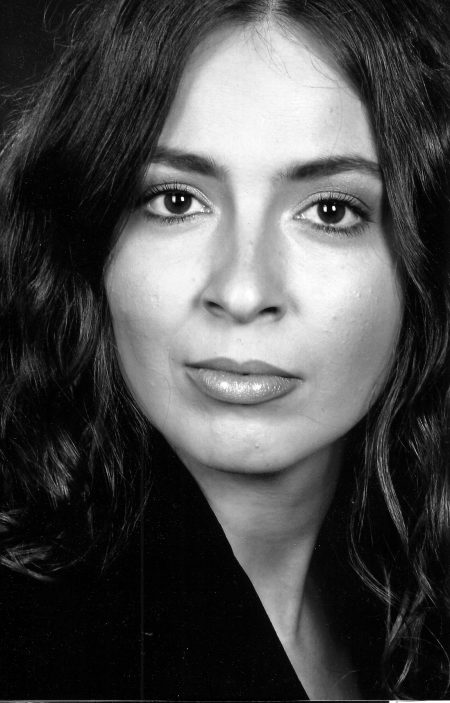 March 22, 2015 | 3.00 pm: Bach's 330th birthday
Works by the Bach family
Leipziger Barockorchester (Ensemble in residence), Konstanze Beyer (violin)
Tickets: € 15,00 / reduced: € 10,00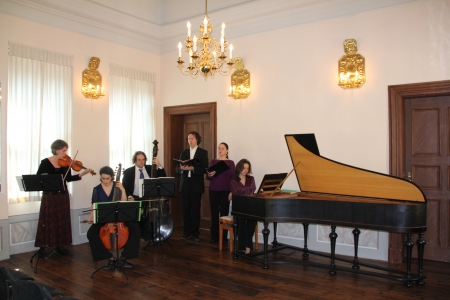 April 19, 2015 | 3.00 pm: Between Venedig and Leipzig
Works by J. Rosenmüller, J. P. Krieger a. o.
Georg Poplutz (tenor), Johann Rosenmüller Ensemble, leader: Arno Paduch (cornett)
Tickets: € 15,00 / reduced: € 10,00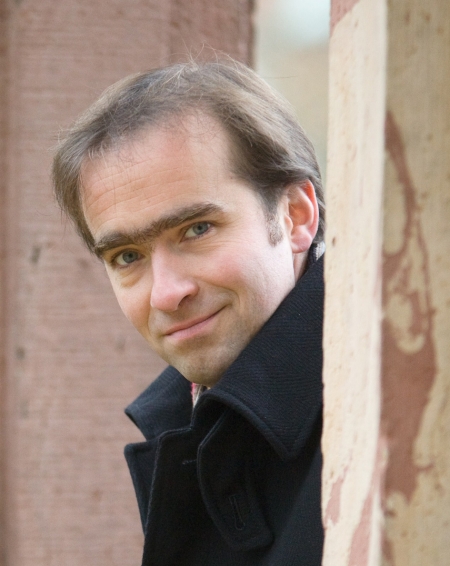 May 3, 2015 | 3.00 pm: From Anna Magdalena Bach's »Notenbüchlein« I
and spring songs
Alexandra Röseler (mezzosoprano, presentation, harpsichord), future and former members of the St. Thomas's Boys Choir
Tickets: € 15,00 / reduced: € 10,00
May 24, 2015 | 3.00 pm: 20 years Leipzig Baroque Orchestra
G. P. Telemann: Pimpinone oder Die ungleiche Heirat, TWV 21: 15 (musical comedy)
Leipziger Barockorchester (Ensemble in residence), Konstanze Beyer (violin)
Tickets: € 15,00 / reduced: € 10,00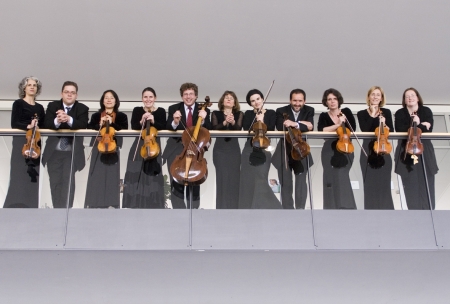 July 5, 2015 | 3.00 pm: From Anna Magdalena Bach's »Notenbüchlein« II
Alexandra Röseler (mezzosoprano, presentation, harpsichord), future and former members of the St. Thomas's Boys Choir
Tickets: € 15,00 / reduced: € 10,00
September 13, 2015 | 3.00 pm: Musik from the »Himmelsburg«
Works by J. S. Bach, G. P. Telemann o. a.
Leipziger Barockorchester (Ensemble in residence), Konstanze Beyer (violin)
Tickets: € 15,00 / reduced: € 10,00
September 27, 2015 | 3.00 pm: Baroque composers from Central Germany
Works by J. M. Molter, J. B. Freisslich, J. S. Bach a. o.
Camerata Bachiensis: Julia Kirchner (soprano), Roberto De Franceschi (oboe, transversflute), Anne Kaun (violin, viola), Friederike Lehnert (violin, viola), Magdalena Schenk-Bader (violin, viola), Isolde Winter (violoncello), Julia Chmielewska (harpsichord, organ)
Tickets: € 15,00 / reduced: € 10,00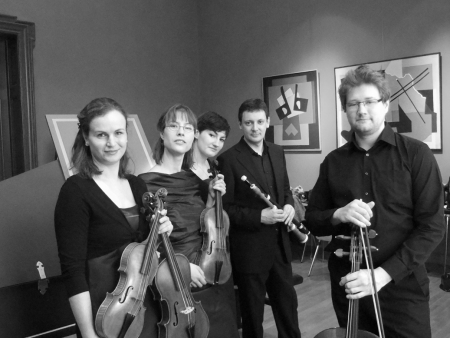 Ocotber 11, 2015 | 3.00 pm: From Anna Magdalena Bach's »Notenbüchlein« III
Alexandra Röseler (mezzosoprano, presentation, harpsichord), future and former members of the St. Thomas's Boys Choir
Tickets: € 15,00 / reduced: € 10,00
October 25, 2015 | 3.00 pm: For the Leipzig anniversary
Music as played by the Collegium Musicum: works by G. Telemann, J. F. Fasch a. o.
Leipziger Barockorchester (Ensemble in residence), Konstanze Beyer (violin)
Tickets: € 15,00 / reduced: € 10,00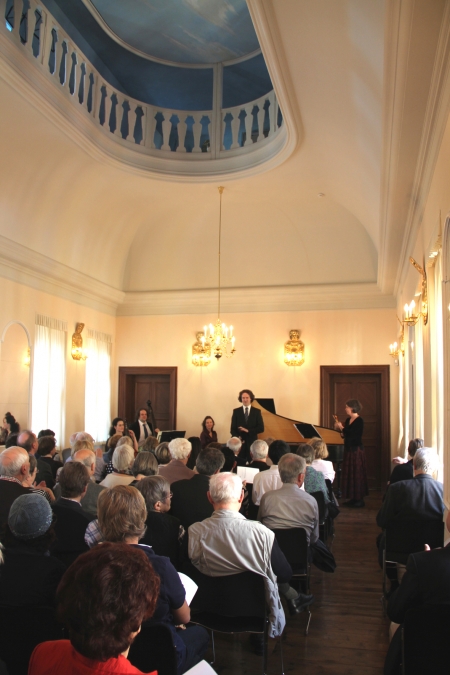 November 8, 2015 | 3.00 pm: Sonaten und Fantasien
Works by sons of Bach and by J. E. Bach
Karoline Echeverri Klemm (violin), Lu Wollny (harpsichord, fortepiano)
Tickets: € 15,00 / reduced: € 10,00
December 6, 2015 | 3.00 pm: From Anna Magdalena Bach's »Notenbüchlein« IV
und weihnachtliche Gesänge
Alexandra Röseler (mezzosoprano, presentation, harpsichord), future and former members of the St. Thomas's Boys Choir
Tickets: € 15,00 / reduced: € 10,00
off