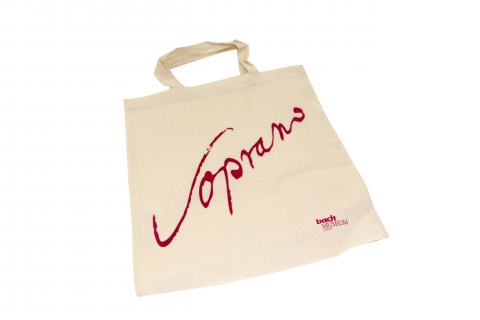 Tote bag »quattro voci«
The writing »Soprano«, »Alto«, »Tenore« and »Basso« stems from J. S. Bach's cantata »Liebster Gott, wann werd ich sterben« BWV 8. The cantata, meant for the 16th Sunday after Trinity Sunday, was initally written by Bach 1724 in E major. After Bach's death, a probably 1747 revised version in D major found its way into the estate of St. Thomas' Church. This autographic manuscript is today in the possession of the Bach Archive Leipzig.
Cotton tote bag with printed writing.
Measurements: ca. 38 x 42 cm