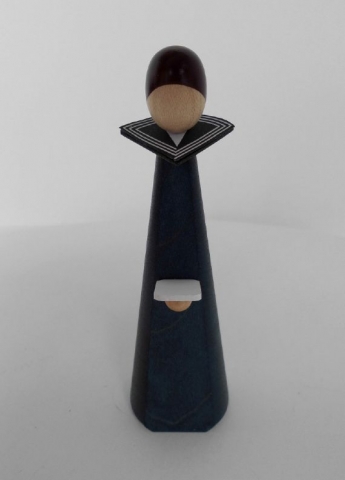 »Thomaner« Choir Figures
The young people's choir used to be pupils who tried to earn a bit of money while singing at extraordinary places. Later on it got a kind of tradition that youth and children choirs sang at Christmas time.
Like the Thomas's Boys Choir in Leipzig, headed by Johann Sebastian Bach (1723-1750).
Best known from the traditional wood carvers at the Erzgebirge (Erz Mountains) is the figure of the young people`s choir a symbol for Christianity.