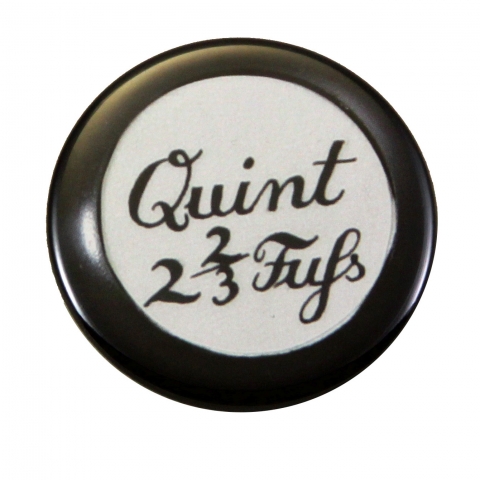 Magnet »Organ stops«
The stop knob represents the key desk of the Leipziger Johanniskirchen-Organ which was checked by Johann Sebastian Bach in 1743. You can have a look at this key desk in the Bach Museum Leipzig.
There is a different lettering »Quint 2 2/3«, »Viola d'Amour 8 Fuß« and »Spitzfl. 4 Fuß«.
Diameter: ca. 55 mm