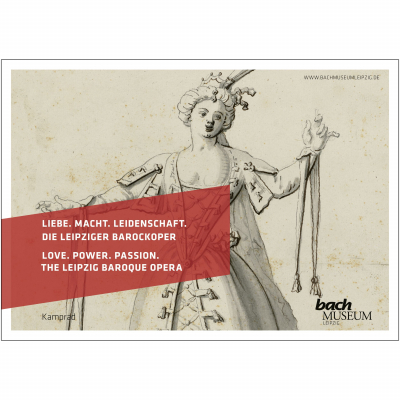 Love. Power. Passion. The Leipzig Baroque opera
The curtain was first raised on the Leipzig Opera in May 1693. At last, opera became a permanent fixture in Leipzig's musical life. The first civic music theatre in Central Germany, it attracted visitors from all over Europe, including princes, nobles and numerous merchants. Well-known composers such as Georg Philipp Telemann and Johann David Heinichen performed their operas here. According to contemporary accounts, the Leipzig Opera was every bit as good as the famous Gänsemarkt Opera in Hamburg.
However, those days of operatic glory lasted only until 1720, as love, power and passion not only drove the events on the stage, but also the lives of the competing organizers. They stole one another's costume and even destroyed the stage. The fact that despite such adverse conditions and overwhelming debts such excellent opera was performed can only be explained by the enthusiasm and dedication of the players.