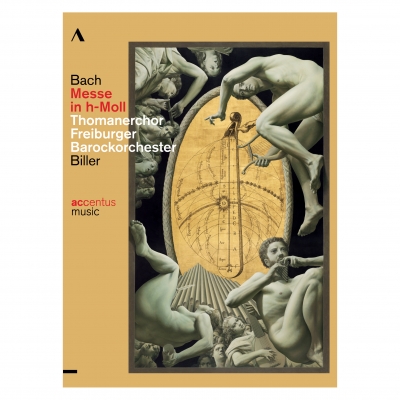 J. S. Bach: Mass in B Minor BWV 232
»Religious music must be communicative and at the same time meditative. It must speak to people without patronization and lead them without seduction toward a state of balance.« Georg Christoph Biller
The Mass in B Minor, Bach's last completed vocal work as well as the climax of his creativity, reveals the overwhelming wealth of his compositional skills. In the history of music it ranks highly, as the »Montblanc of church music« (Franz Liszt) - composed during Bach's time as cantor at the St Thomas's Church in Leipzig. Performed in this important composer's domain, the Mass in B Minor casted a spell over its listeners as the crowning glory of the Leipzig Bach Festival in 2013: Under the direction of Bach's successor Georg Christoph Biller, the St Thomas Boys Choir and an outstanding soloist quintet perform with the prestigious Freiburg Baroque Orchestra, playing on authentic period instruments.
Thomanerchor Leipzig · Freiburg Baroque Orchestra · Georg Christoph Biller
Reglint Bühler (soprano) · Susanne Krumbiegel (mezzo-soprano) · Susanne Langner (alto) · Martin Lattke (tenor) · Markus Flaig (bass)
Picture format 16:9 NTSC
Running time 114 min.
Subtitles Latin (original), English, Korean
FSK 0