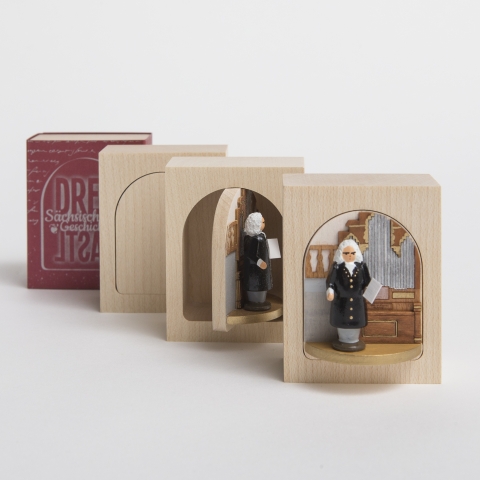 Drehkastl "Johann Sebastian Bach"
Genuine craftsmanship from the Ore Mountains.
During the final years of his life, the great composer Johann Sebastian Bach was a stakeholder in a silver mine near Freiberg in the Ore Mountains of Saxony. Over a periode of about seven years, his support for the mine totaled around 30 thalers, the approximate equivalent of six months of a miner's wages. About a hundred minds in the Freiberg area depended on such stakeholder support.
Bach's connection to the Ore Mountains has only recently been clarified and these new insights have provided the inspiration for this wooden figure. The item also represents the close relationship between Johann Sebastian Bach and the region's toy makers.