Concerts in the Summer Hall · 2017 Season
»Praise of Music«
This praise of music by Sethus Calvisius, one of the famous predecessors von J. S. Bach who worked at St. Thomas's Church in the 16th century, will be audible in many of this season's concerts.

Already Luther emphasized the importance of singing, of songs. In this Reformation anniversary year, which also marks the 250th anniversary of Telemann's death, we will be hearing songs and cantatas, which enjoyed fame throught the years. Even today's generation of singers in the St. Thomas's Boys Choir still know most of them.

Camerata Bachiensis, our ensemble in residience, is a young ensemble that enjoys bringing to light and to ear forgotten works by Baroque composers from Central Germany – composers and compositions, that Bach might have known himself.

You are cordially invited to come and listen!
22.01.2017 | 3.00 p.m.: Collegium studiorum – Improvisations from Renaissance to Baroque times
Students of the Hochschule für Musik und Theater »Felix Mendelssohn Bartholdy« Leipzig, Fachrichtung Alte Musik, led by Martin Erhardt and Jostein Gundersen
Ticket price: € 15,00 / reduced: € 10,00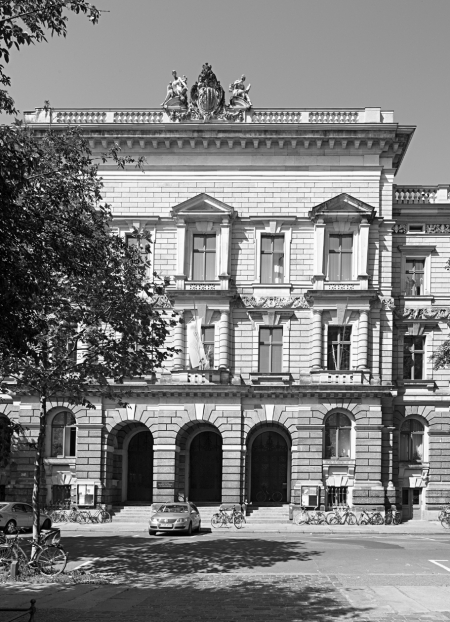 Es ist schon zur Tradition geworden, dass die Studierenden der Fachrichtung Alte Musik sich in diesem Konzert dem kollektiven Empfinden und Erfinden annähern und so die Kunst des Improvisierens üben. Auch wenn es musikalisch Vorgaben gibt, angeregt durch den schöpferischen Umgang mit dem eigenen Instrument und mit den MItspielern entsteht unmittelbar und im Moment »Neues«.
19.02.2017 | 3.00 p.m.: Bach and his Italian inspirations
- A. Corelli: Sonate D-Dur, op. 5 Nr. 1
- G. B. Fontana: Sonata terza
- J. S. Bach: Italienisches Konzert F-Dur, BWV 971
- A. Vivaldi: Sonate d-Moll, op. 2 Nr. 3, RV 14
- J. S. Bach: Sonate G-Dur, BWV 1021
- J. S. Bach: Chaconne d-Moll, aus: Partita d-Moll, BWV 1004
- J. S. Bach: Sonate A-Dur, BWV 1015
Bernhard Forck (violin), Hildegard Saretz (harpsichord)
Ticket price: € 15,00 / reduced: € 10,00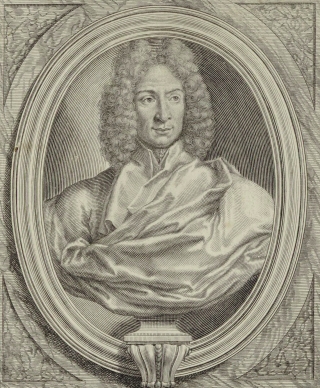 19.03.2017 | 3.00 p.m.: Masters of Baroque music from Central Germany
- L. A. Dornel: Sonate en quatuor
- G. P. Telemann: Concerto G-Dur, TWV 43: G1
- G. P. Telemann: Suite A-Dur, TWV 32: 14
- J. B. de Boismortier: Sonate G-Dur, op. 51 Nr. 1
- G. P. Telemann: Quartett C-Dur, TWV 43: C1
Camerata Bachiensis (Ensemble in residence): Roberto De Franceschi (transverse flute), Anne Kaun (violin), Magdalena Schenk-Bader (violin, viola), Philipp Weihrauch (violoncello), Julia Chmielewska-Ulbrich (harpsichord)
Ticket price: € 15,00 / reduced: € 10,00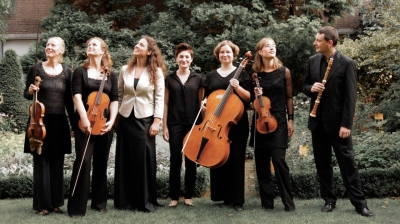 26.03.2017 | 3.00 p.m.: »Sing psalms in which you thank God ...«
Luther, Bach and the power of music
Alexandra Röseler (mezzosoprano, presentation), Frank Zimpel (harpsichord), future and former members of the St. Thomas's Boys Choir
Ticket price: € 15,00 / reduced: € 10,00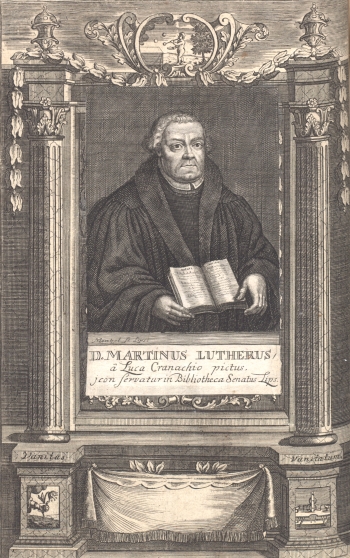 Zur Erneuerung des Gottesdienstes setzte Luther auf die Macht der Musik, des selber gesungenen geistlichen Liedes. Bach vertonte zahlreiche von Luthers Liedtexten. Die Kinder der Bach-Familie haben viele Vertonungen der Luther-Choräle gesungen und auch Anna Magdalena selbst hat den Ausspruch aus der Luther-Bibel ihrer Familie »Die Liebe ist die Erfüllung des Gesetzes« wohl oftmals vorgetragen.
16.04.2017 | 3.00 p.m.: »amor & rosignolo«
- A. Scarlatti: Si suoni la tromba
- A. Scarlatti: Mio tesoro
- A. Scarlatti: Con voce festiva
- Anonymus: Sonate C-Dur
- G. P. Telemann: Sommer-Lust, TWV 29: 70
- G. P. Telemann: Jeder sein eigner Richter, TWV 29: 86
- G. P. Telemann: Mittel-Stand, TWV 29: 72
- A. Corelli: Preludio. Largo – Sarabande. Largo cantabile, aus: Sonate e-Moll, op. 5 Nr. 8
- G. Finger: Sonate F-Dur
- F. Mancini: Quanto dolce è quell' ardore
- B. Pasquini: Variationi sopra la follia
- B. Pasquini: Partite diversi di follia
- A. Melani: All'armi pensieri
Friederike Holzhausen (soprano), Susanne Ehrhardt (recorder, clarinet, chalumeau), Susanne Erdmann (harsichord, organl)
Ticket price: € 15,00 / reduced: € 10,00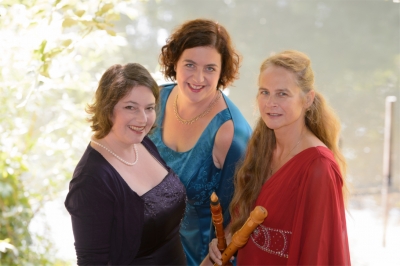 07.05.2017 | 3.00 p.m.: From Anna Magdalena Bach's »Notenbüchlein« and spring songs
Alexandra Röseler (mezzosoprano, presentation, harpsichord), future and former members of the St. Thomas's Boys Choir
Ticket price: € 15,00 / reduced: € 10,00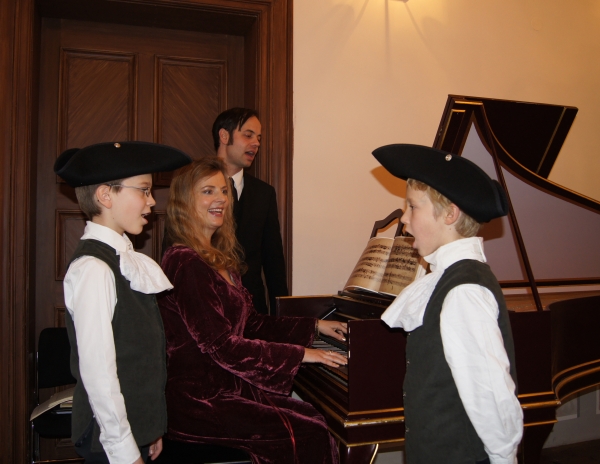 28.05.2017 | 3.00 p.m.: A new song – Music around Martin Luther
Works by J. Walter, L. Senfl, H. Isaac a. o.
Kathleen Danke (soprano) · La Villanella Basel: Claudia Nauheim (recorder), Laura Frey (viola da gamba), Irene Klein (viola da gamba), Mechthild Winter (organ, virginal)
Ticket price: € 15,00 / reduced: € 10,00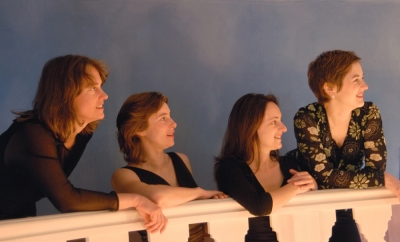 28.07.2017 | 8.00 p.m. | Thomaskirche: In memoriam
J. S. Bach: Vor deinen Thron tret ich hiermit, BWV 668 · J. S. Bach: Messe A-Dur, BWV 234 · G. P. Telemann: Schwanengesang, TWV 4: 6
Solisten, Leipziger Cantorey, Sächsisches Barockorchester, direction: Thomaskantor Gotthold Schwarz
Ticket price: € 29,00 / 21,00 / 13,00
A cooperation between MDR Musiksommer, Bach-Archiv and Thomaskirche Leipzig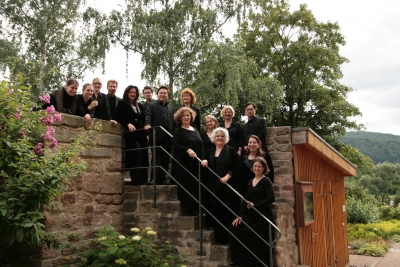 17.09.2017 | 3.00 p.m.: The singing geography
Works by G. P. Telemann
ensemble raccanto: Andreas Pehl (countertenor), Brendan O'Donnell (recorder), Robert Schröter (harpsichord, organ)
Ticket price: € 15,00 / reduced: € 10,00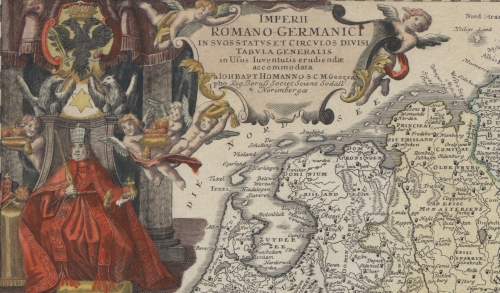 15.10.2017 | 3.00 p.m.: Masters of Baroque music from Central Germany
G. P. Telemann: Sanftmutsvolle, zarte Triebe, TWV 1: 33 · F. W. Zachow: Ich bin sicher und erfreut · R. Keiser: Weicht ihr Tränen, weicht ihr Sorgen
Anna Kellnhofer (soprano), Camerata Bachiensis (Ensemble in residence): Roberto De Franceschi (oboe, transverse flute), Anne Kaun (violin, viola), Friederike Lehnert (violin, viola), Magdalena Schenk-Bader (violin, viola), Isolde Winter (violoncello), Julia Chmielewska-Ulbrich (harpsichord, organ)
Ticket price: € 15,00 / reduced: € 10,00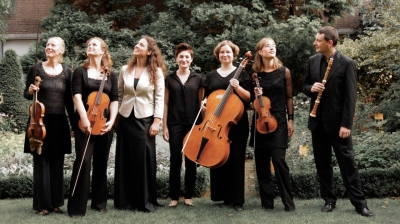 19.11.2017 | 3.00 p.m.: »In thee, O Lord, do I put my trust«
– D. Buxtehude: O clemens, o mitis, o coelestis Pater, BuxWV 82
– J. Rosenmüller: Paduan à 3
– C. Bernhard: Aus der Tiefe ruf ich, Herr, zu dir
– J. E. Kindermann: Sonata
– H. Schütz: Eile mich, Gott, zu erretten, SWV 282
– A. Hammerschmidt: Canzon à 3
– S. Scheidt: Wir glauben all an einen Gott, SSWV 102
– H. Schütz: Herr, unser Herrscher, wie herrlich ist dein Nam, SWV 343
– H. Schütz: Das Benedicite vor dem Essen, SWV 429
– S. Scheidt: Suite
– D. Buxtehude: Herr, auf dich traue ich, BuxWV 35
Gesine Adler (soprano), Friederike Otto (cornett), Claudia Mende (violin), Katharina Holzhey (viola da gamba), Benjamin Dreßler (violon), Zita Mikijanska (harpsichord)
Ticket price: € 15,00 / reduced: € 10,00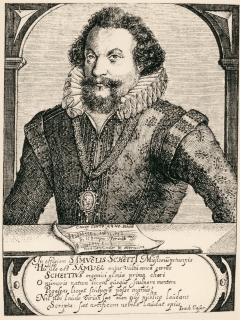 10.12.2017 | 3.00 p.m.: From Anna Magdalena Bach's »Notenbüchlein« and Christmas Carols
Alexandra Röseler (mezzosoprano, presentation, harpsichord), future and former members of the St. Thomas's Boys Choir
Ticket price: € 15,00 / reduced: € 10,00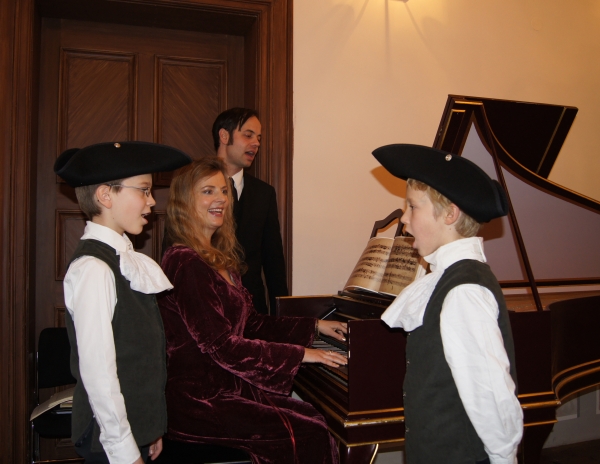 off